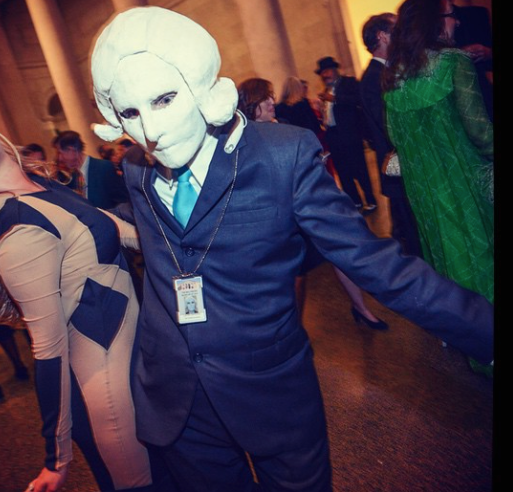 ART GUARD (en garde) 2014
Performance 2014
 Labbodies | Fast Forward Future Lab Baltimore Museum of Art's Gala:Party of the Century
Baltimore Museum of Art
Baltimore, MD
Performance with recorded tape (audio guide), plaster mask and museum guard uniform. With this performance, I suggested that the guard be considered the Art of the museum. Masked and uniformed as a Baltimore Museum of Art guard, I offered lessons in self-defense with a pre-recorded audio guide.