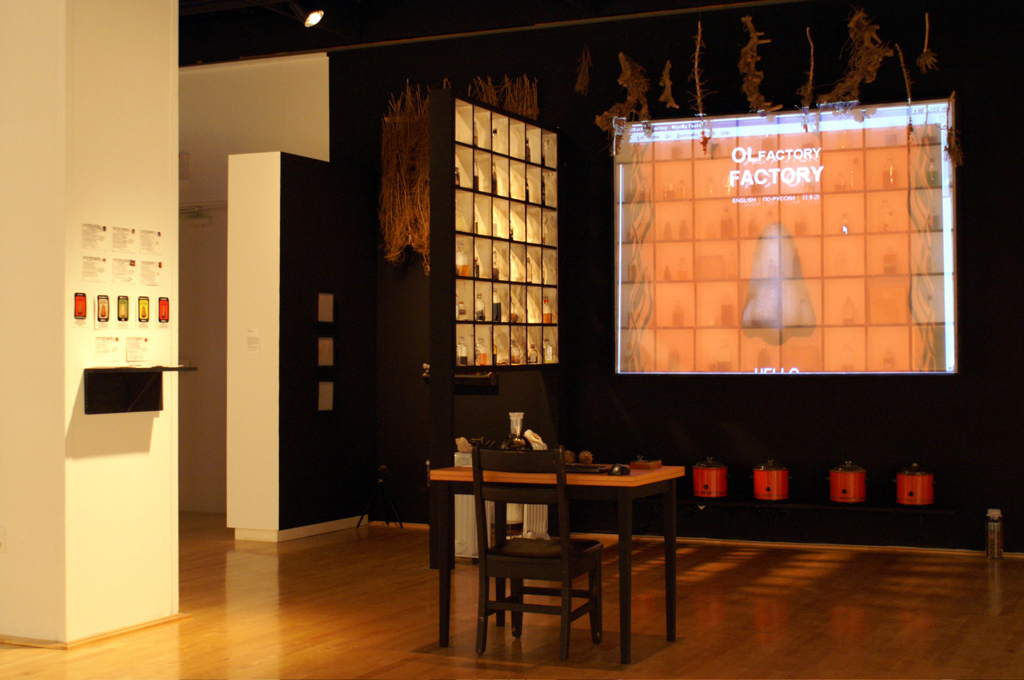 Scentorium
Installation 2007
18'x9'x9′
wood, interactive media, olfactory specimens
www.olfactoryfactory.org
Scentorium is a performance and installation project about smell perception and geography. It is an ongoing work (started in 2002) that takes many forms, including an on-line interactive map and survey to collect smell data.  This work has been exhibited as an installation and performed in Baltimore, St Petersburg, Russia, Tokyo, Japan, New York City, Washington DC and Philadelphia PA.