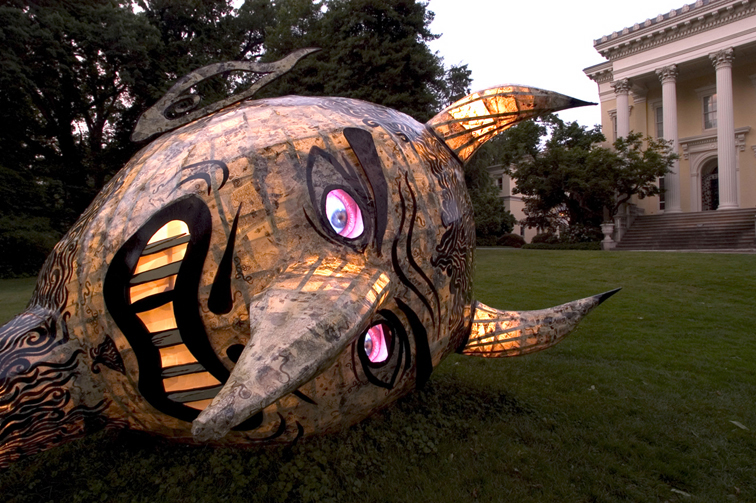 The Root….(blue-eyed)
Sculpture 2004
15'x10'x10′
Wood, fabric, paper, light, video, plantings, seed pods, dried roots.
Created as a site-specific sculpture for the Evergreen House Biennial Exhibition and inspired by the infamous critique/epithet "White, blue-eyed devil". The Root…. (blue-eyed) is a sculpture that is part roadside attraction, part industrialist lawn ornament, and part root cellar created in the likeness of a tiny Japanese mask of a demon (netsuke) from the Garrett Collection.