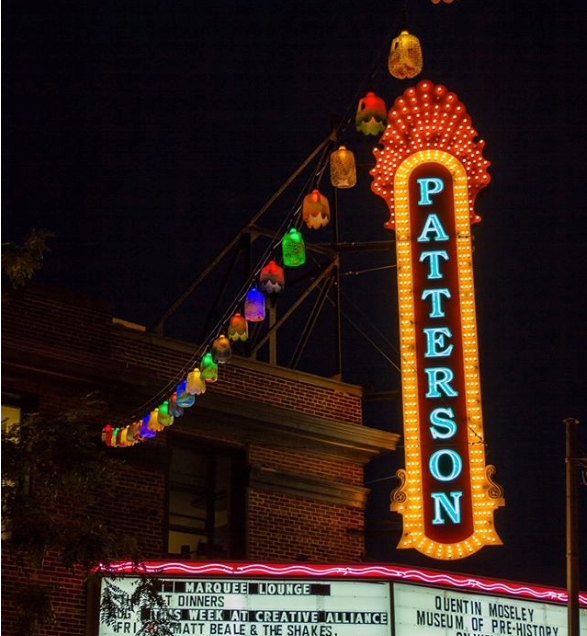 Eastern Lights
Public Works/Installation 2013
marathon jugs, LED lights
Eastern Avenue, Baltimore MD
250 suspended lanterns created from repurposed plastic gallon water jugs. The lanterns from trash are designed to promote environmental awareness and also serve as an artistic intervention with everyday objects.
This public work/project was created by Laure Drogoul for the Creative Alliance and Southeast Community Development Corporation.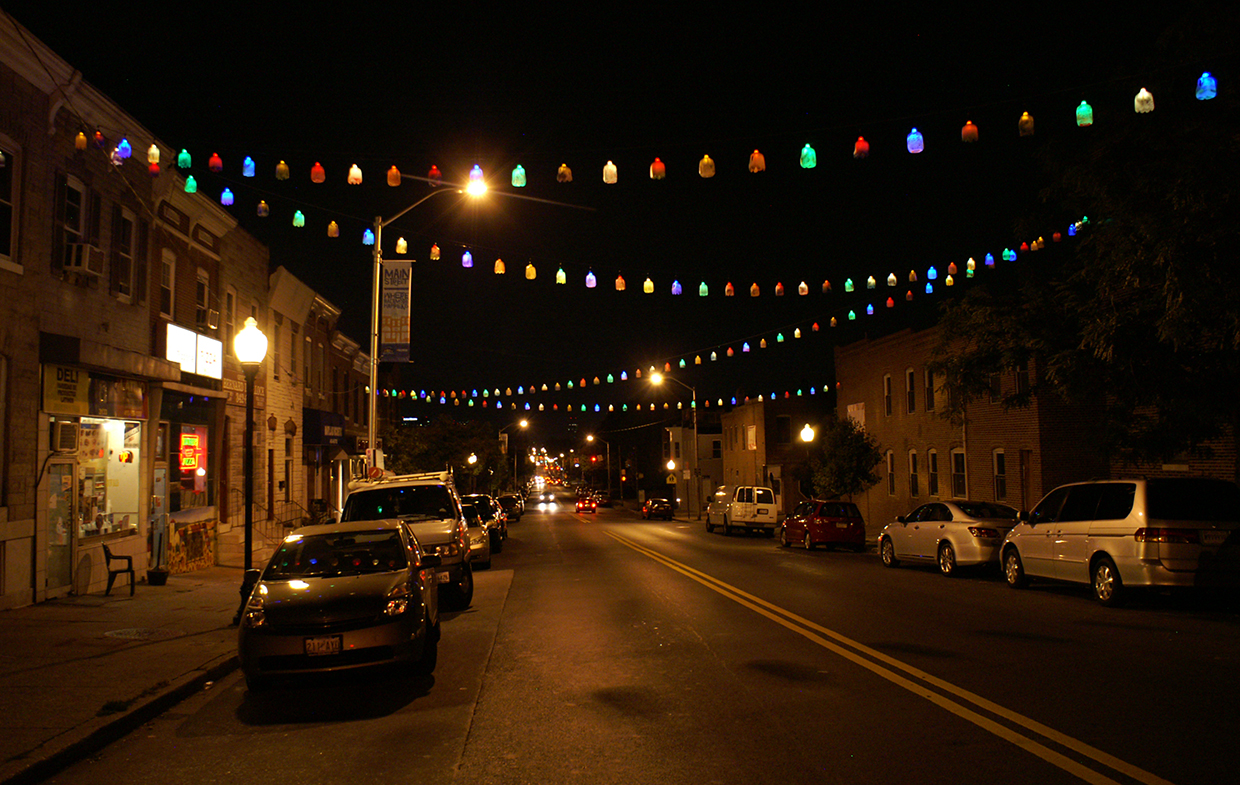 Eastern Avenue at night.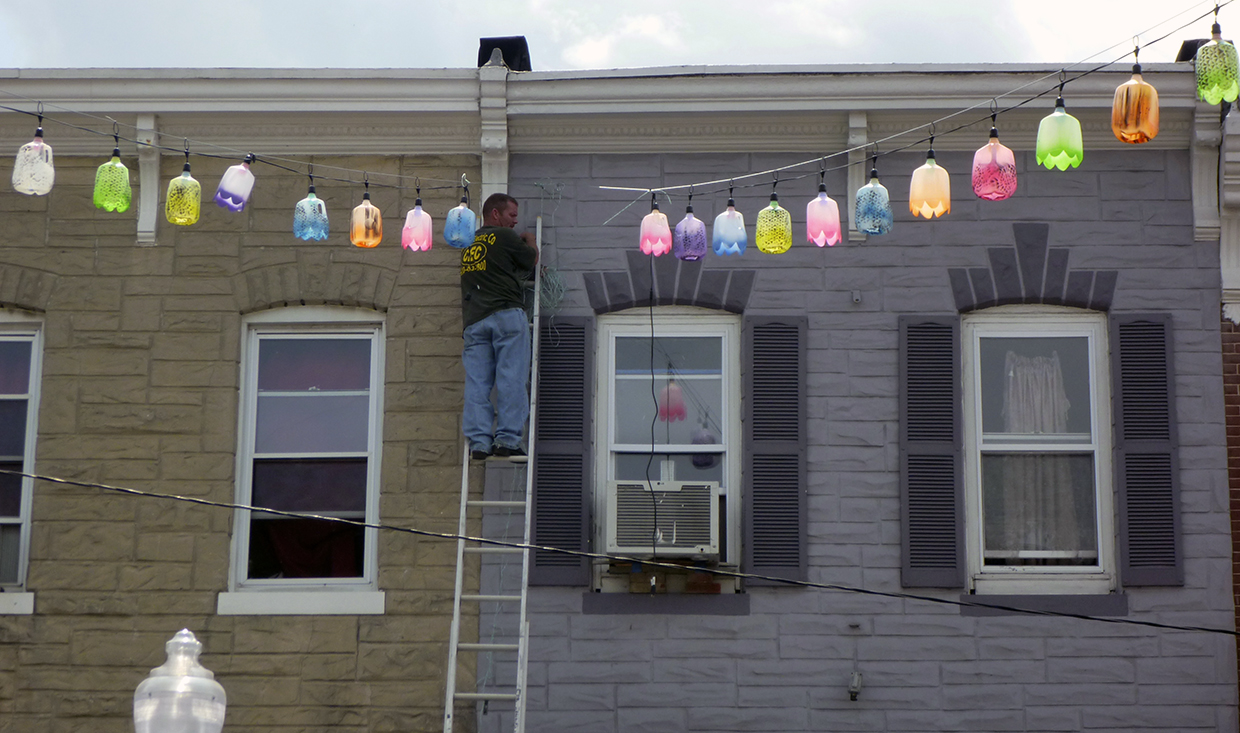 Clinton Electric installing the lanterns.