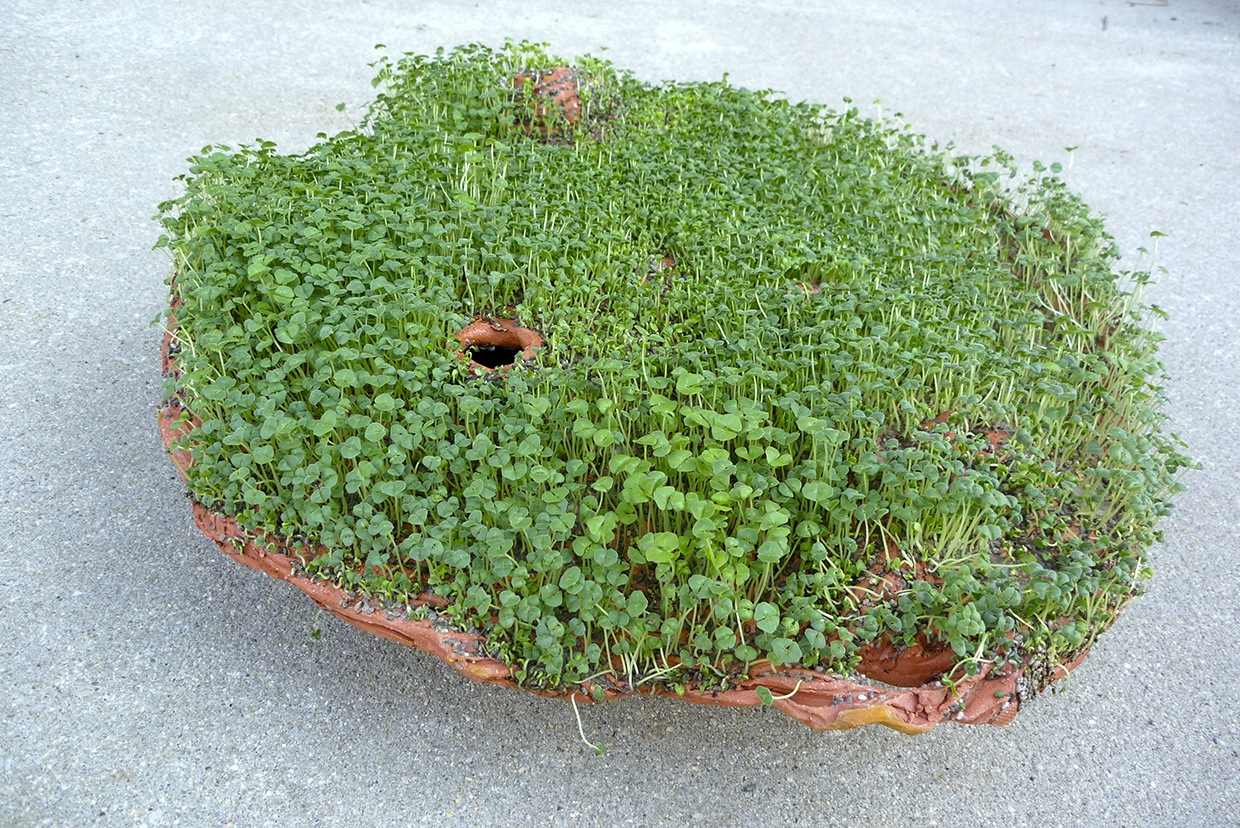 GOING TO SEED
April 19 – May 31st
Installation 2014
Ceramics, light, water micro-greens seeds (arugula, chia, cress and flax).
Baltimore Clayworks
Over the course of the project, I created and cultivated with different  clay vessel shapes and seeds. Similar to the Chia Pets of the 70s, these forms require occasional care. I invited the viewer to care for these mini-gardens by misting  the vessels and I invited them to snip and taste the sprouts.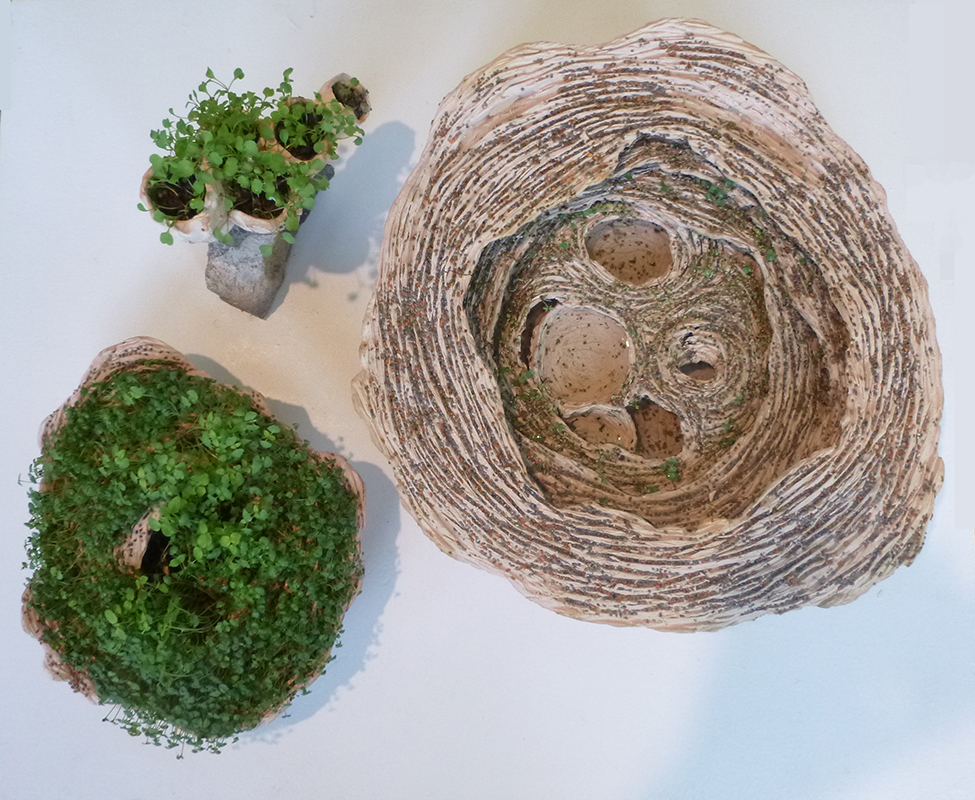 Seeds sprouting at various stages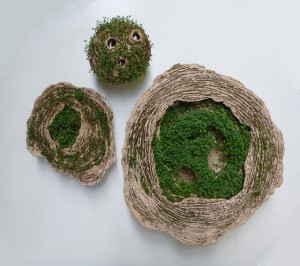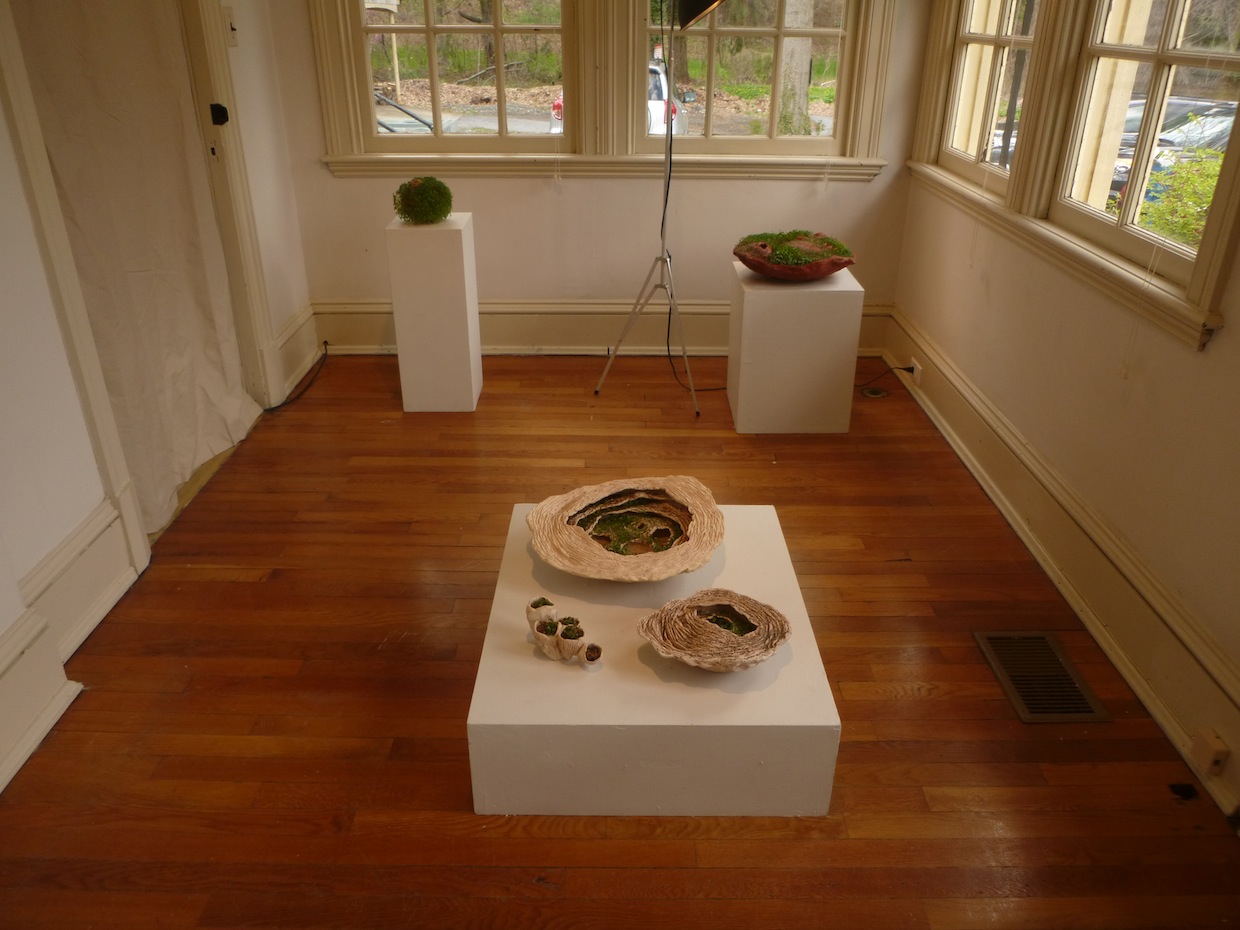 In the gallery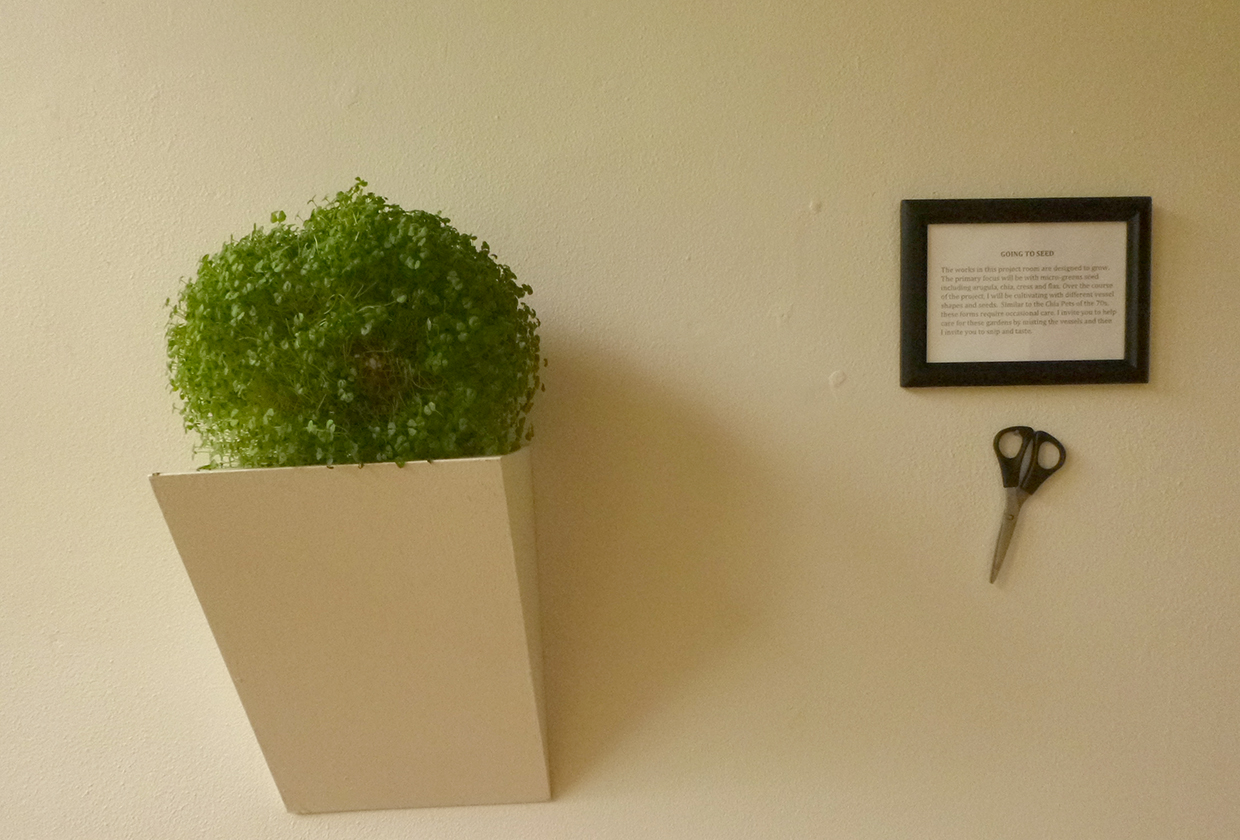 Invitation for the gallery visitor to mist and snip and taste the sprouts.