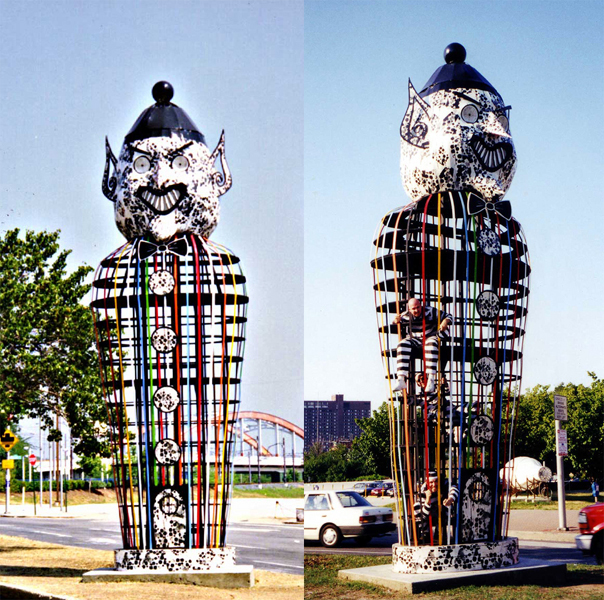 BOZO PRISON (for four or more)
Sculpture with performers1999
wood, fabric, paper, light, sound, performers
Baltimore, MD 
Bozo Prison(for four or more) is a architectural follie/theater/sculpture in the shape of a clown. The sculpture features four stacked cells that can hold four or more performers.  The performers are invited to do penance, sit or respond as they wish in the cells. Often the participants heckle and shout at the passerby's…. it then becomes a vessel for venting.