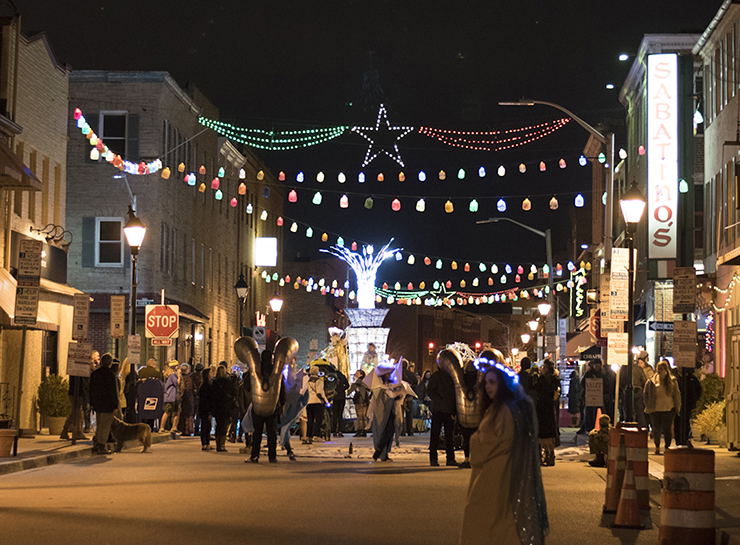 The Sweetness of Doing Nothing
Climate Change Pageant in Baltimore's Little Italy
sculpture/ performance 2017
sculpture 15'ht x 8'dia
wood, fabric, light, paper, 300 suspended repurposed jug lanterns, audio, costume, street pageantry with invited performers and multiple participants.
A town square of suspended lanterns, surrounding a centralized sculpture (The Illuminated Fountain of Extinction) and a performance that focused on the Italian District's history, culture and proximity to the Chesapeake Bay. This project was a part of 2017 Light City:Baltimore's Festival of Light, Music and Innovation Neighborhood Lights, an immersive public artist-in-residency.